2015 PHISCC Workshop: HI Surveys Get Real
March 16-18, 2015
Rutgers, The State University of New Jersey
---
---
This page provides maps that the LOC hopes you will find useful as you navigate Piscataway and New Brunswick.
(1) Map of New Brunswick showing locations of train station, workshop hotel, restaurant hosting workshop dinner, and free campus bus stop, all within walking distance.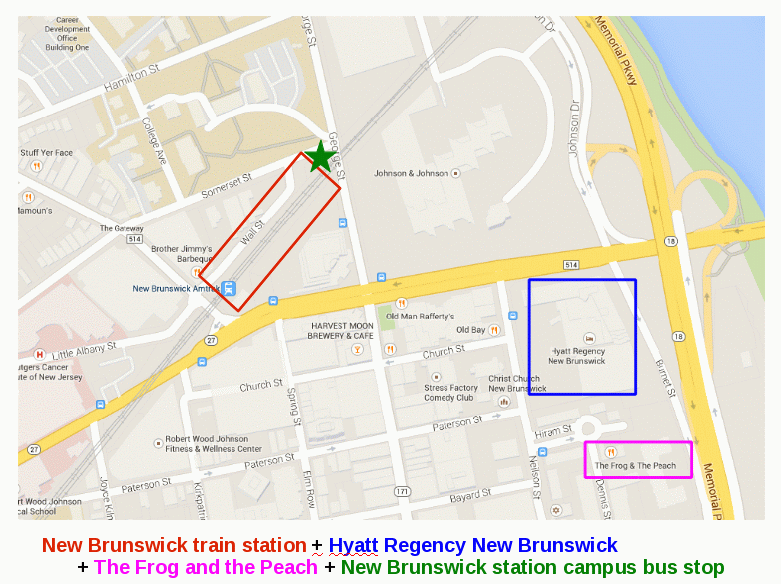 (2) Map of Busch Campus in Piscataway showing locations of conference venue, Serin Physics Laboratory, Hill Center bus stop, and parking lots (note: 53A cannot be used without a permit), all within walking distance.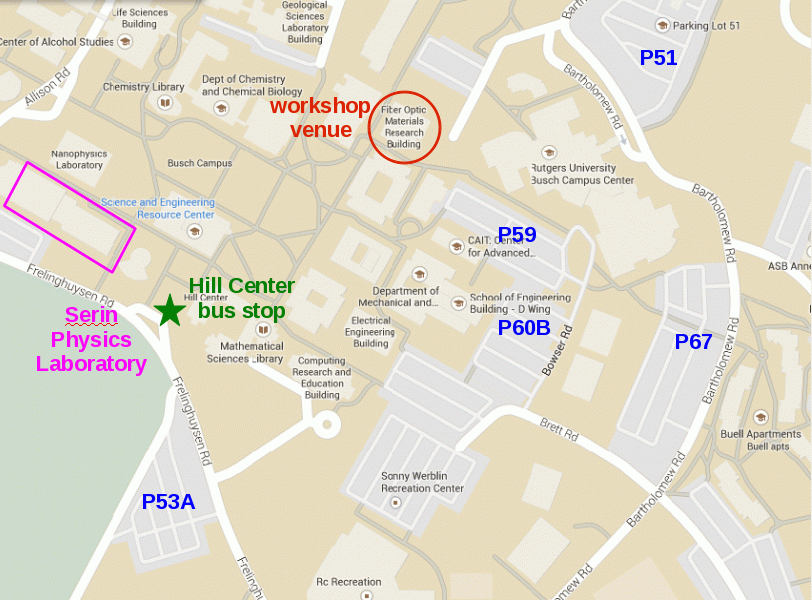 (3) Map of downtown New Brunswick showing some of the bars and restaurants within easy walking distance of the Hyatt (further information available HERE).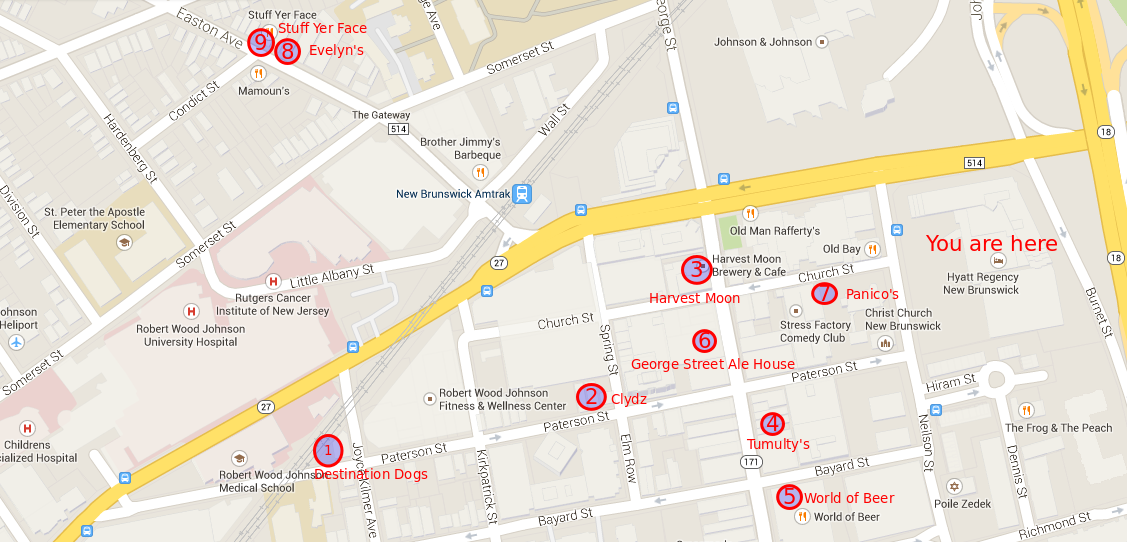 ---
Last updated March 15, 2015.